290 Native Tree species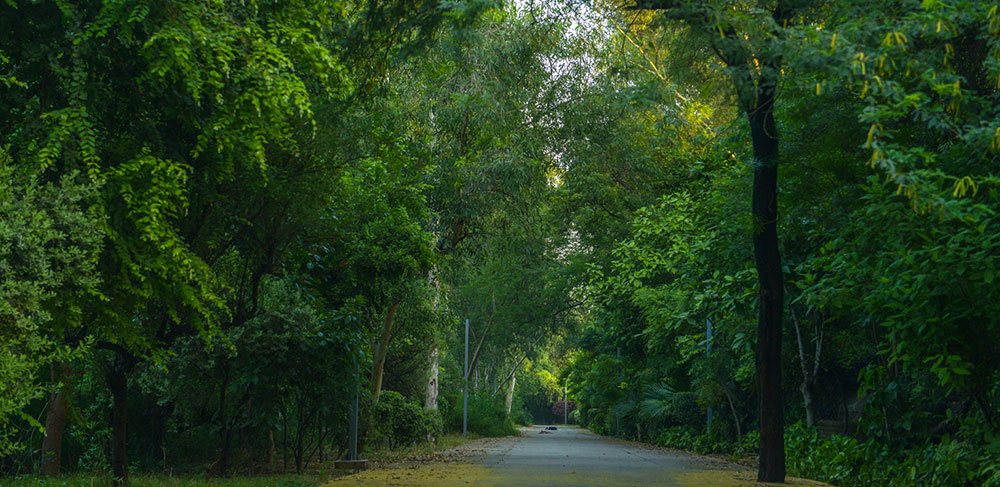 The three components of heritage, productive nursery, and ecological forest have been combined into a viable user experience, which is not only recreational but also tells you something about the history of the city, and in that sense is also educational and useful for children and people who want to know about it. So the design has to do with organising space, organising movement and to inter-mingle these three uses so they become part of one unified experience.
Sunder Nursery is Delhi's first arboretum with almost 300 tree species – with some being the lone species in India! This living collection of trees provides a continuous stretch of dense green cover across Sunder Nursery and beyond – serving as a prime bird habitat. Over 80 species of birds and 60 species of butterflies have already made this their home, as have several species of the Asiatic bees.